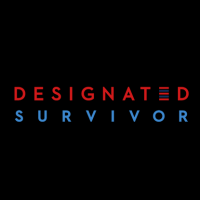 ABC has reportedly cancelled Designated Survivor after two seasons. The sad news comes with only one episode remaining in the political drama's sophomore run, which will now act as its series ender.
The Kiefer Sutherland-led series premiered in 2016 as one of the network's best-performing new entries of the season, attracting a sizeable audience and even picking up Critics' Choice award. Viewers didn't stick around for long though, as its numbers dipped in Season 2 after the show's main plot wrapped up.
Designated Survivor marked Sutherland's first return to a TV starring role since his career-reviving role as Jack Bauer in Fox's 24 franchise. Sutherland plays a Cabinet member who is unexpectedly thrust into the role of President of the United States after a bombing at the Capitol kills a number of key government figures. After being sworn in as President, he starts to learn that the catastrophic attack was only the beginning of a much larger plan.
The series finale of Designated Survivor airs on May 16.