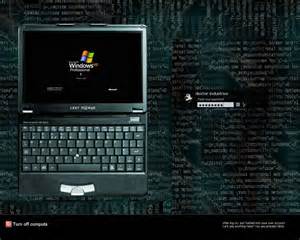 If your grandmother taught you anything, it's that computers are essentially open windows to your personal security that cyber-burglars will shimmy through in order to steal all your e-cash, take over your identity and go on a two-week binger in Cabo, and delete your Slow Jamz playlist on iTunes. Yes, hackers are now the scariest thing in the world, bringing Hollywood executives and bad comedy films to their knees while licking Cheetos dust off their fingers in anticipation of fondling your PayPal account.
Perhaps it's no surprise, then, that Syfy is donning its Guy Fawkes mask and entering the world of computer banditos with Hackers, a new reality series in which real hackers will share the details their internet-based crimes. The show is currently in development with Relativity Media, the fine purveyors who brought you the online masquerade party known as Catfish: The TV Series.
But the thing that really has me excited about Hackers is Syfy's press-release promise to use "sophisticated, never-before-seen digital graphics to create an experiential 'hacking' scene that exposes what actually happens when a computer network is broken into, including what goes on inside the mind of the hacker."
Watch "Hackers Are People Too", Stream It Now: just click here
---
Report Article