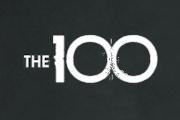 The CW announced this evening that The 100 will be returning for a sixth season. The pickup comes one month after the veteran drama was left on the bubble when the network renewed 10 of its other prime time shows. Fans can now breathe a sigh of relief knowing that the post-apocalyptic sci-fi series will continue for at least one more season.
Currently just two episodes into Season 5, ratings have so far been on-par with its levels from last year, while overall viewership is tracking slightly higher. The show is currently the fourth-longest-running series on The CW behind only Supernatural, Arrow, and The Originals.
Set in a future where the Earth was previously-decimated by nuclear Armageddon, The 100 follows a group of young survivors who are sent back to Earth in a desperate measure to keep the human race alive.
Look for Season 6 in early 2019.
---
Report Article