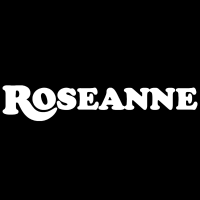 Just two months after picking up Roseanne for an 11th season, ABC has reversed the move. The cancellation comes after show star Roseanne Barr took to Twitter with a series of racist and anti-semitic posts. The most offending being a now-deleted tweet calling adviser to former President Barack Obama, Valerie Jarrett, an offspring of the "Muslim Brotherhood & Planet of the Apes."
The backlash that followed was immediate and intense, with numerous celebrities and pundits speaking out against her remarks. Barr subsequently apologized, calling the tweet a joke, but it was too late. The damage had been done.
Comedian Wanda Sykes was the first person involved with the show to make a move, announcing her departure from writing on Season 2 this morning. But that was just the beginning, as mere hours later, ABC Entertainment chief Channing Dungey announced that the network was cancelling the show due to her "abhorrent, repugnant" words that were "inconsistent with our values."
The decision was obviously not made lightly, as Roseanne's comeback was the biggest success story ever for a revived series. The show's Season 10 premiere in March surpassed all expectations by drawing a massive audience of 18 million viewers with an impressive 5.2 rating in the adults 18-49 demographic. Those numbers are almost unheard of nowadays, especially for broadcast comedies.
But now instead of going on another likely-lengthy run, Roseanne's revival ends after just nine episodes, with the now-series finale airing one week ago.