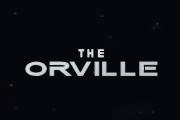 It was announced today that The Orville will be moving to Hulu for its upcoming third season. Creator Seth MacFarlane broke the news at the show's Comic-Con panel, stating that production changes for Season 3 would delay its release and that the streaming service would be a better fit for its schedule needs.
The hour-long space dramedy is coming off a strong creative sophomore run which helped strengthen its already-loyal fan base. Its mix of thought-provoking sci-fi story lines and witty humour have helped it carve out an underserved niche in the television landscape.
Taking inspiration from Star Trek, The Orville takes place 400 years in the future, when Earth is just a small part of an advanced and mostly-peaceful Planetary Union. The U.S.S. Orville is a mid-level exploratory vessel with a human and alien crew led by rookie officer Ed Mercer, who is played by MacFarlane. Determined to prove his worth despite his First Officer being his ex-wife, Ed leads his crew as they face the wonders and dangers of outer space, while also dealing with the familiar workplace problems.
Look for Season 3 of The Orville to premiere on Hulu in late 2020.
Step aboard #TheOrville for season 3, as we move to our new home on #Hulu! pic.twitter.com/UrsKUxRL0x

— Seth MacFarlane (@SethMacFarlane) July 20, 2019