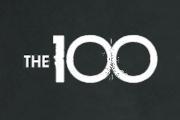 Word is out that The 100 will be coming to an end after its already-ordered seventh season. Creator Jason Rothenberg took to Twitter this morning to announce the news to his followers.
The book-based sci-fi drama has had an impressive run overall. On the air since 2014, it is currently the third-longest running scripted series on the network. The 16 episodes ordered for Season 7 will take the show to a fitting 100 episodes total.
Set in a future where the Earth was previously-decimated by nuclear Armageddon, The 100 follows a group of young survivors who are sent back to Earth in a desperate measure to keep the human race alive.
Look for the seventh and final season of The 100 in early-to-mid 2020.
With #The100 Season 6 finale just days away, I have some bittersweet news to share: Season 7 will be our last. We are eternally grateful to WB & CW for always allowing us to tell our story the way we want to & to wrap the show on our terms. What an incredible ride this has been!

— Jason Rothenberg (@JRothenbergTV) August 4, 2019