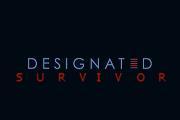 Word is out that Designated Survivor has been cancelled once again - this time by Netflix. The move comes the month following the political drama's third season release, which ends up as the only one ordered by the streaming service after being revived last fall.
The Kiefer Sutherland-led series premiered in 2016 on ABC and was one of the network's best-performing new entries of that season, attracting a healthy audience and even picking up a Critics' Choice award. The initial interest didn't last long, though, as its numbers dipped in Season 2 after the main plot wrapped up. The decline in viewership resulted in its eventual cancellation.
Netflix stepped in and ordered a 10-episode third season of the show, which was its shortest outing by more than half. Still, fans got to see the story progress to follow President Kirkman's campaign for re-election. But the writing was on the wall that Season 3 would be the end after some key cast members started moving on to other projects.
Designated Survivor was Sutherland's first return as a lead in a TV series since his career-reviving role as Jack Bauer in Fox's 24 franchise. In the show he plays a Cabinet member who is unexpectedly thrust into the role of President of the United States after a bombing at the Capitol kills a number of key government figures. After being sworn in as President, he starts to learn that the catastrophic attack was only the beginning of a much larger plan.