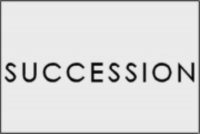 HBO announced today that Succession has been picked up for a third season. The good news comes two episodes into the drama's sophomore run, which has once again been garnering high critical acclaim.
The buzz around the series has been building as of late, resulting in the Season 2 premiere drawing series high viewership across the cable network's delivery platforms. Additionally, last month the show received an impressive five Emmy Award nominations, including one in the Outstanding Drama Series category.
Succession follows the Roy family, which is comprised of the powerful patriarch Logan and his four children. Logan heads up the family-run business, Waystar Royco - one of the world's largest media and entertainment conglomerates. As the aging father begins to step back from the company, a power struggle erupts between him and his eldest son, and between the rest of the siblings themselves. The resulting feud tests their ability to separate business from family loyalties.
Look for Season 3 of Succession in 2020.
#SuccessionHBO will return for a third season. pic.twitter.com/A87User46R

— HBO (@HBO) August 20, 2019
Edited by Midnight