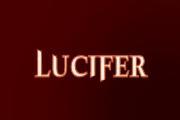 Netflix announced today that Lucifer has been picked up for a fifth and final season that will conclude its story. It will be the first and only renewal for the series at the streaming service after being revived just last year.
Originally cancelled by Fox in 2018 days before its Season 3 finale, Lucifer saw a strong outpouring of fan support once the word got out. Producer Warner Bros. Television immediately made it known that they were shopping the series around to other outlets, and the following month they reached a deal with Netflix for a fourth season.
Based on a character from DC Comics' Vertigo imprint, the hour-long series follows Lucifer Morningstar, who has retired to Los Angeles from his duties as The Devil to indulge in a more carefree lifestyle. That is, until, he finds a new purpose in life and starts working alongside a homicide detective to solve crime and dispense justice.
#Lucifer has been renewed for a fifth and final season!

"We are so incredibly thankful to Netflix for resurrecting our show last season and now letting us finish the story of Lucifer on our terms. ...The best is yet to come!!" — EP's @Henderson_Joe & @Ildymojo pic.twitter.com/s6nekmawtA

— See What's Next (@seewhatsnext) June 6, 2019