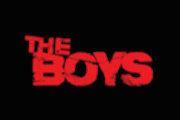 Amazon announced today that The Boys has been picked up for a second season. The good news comes a week before the new superhero drama premieres its first season on the online giant's Prime Video streaming service.
Based on the comic book by Garth Ennis and Darick Robertson, the series is set in a world where powerful and revered superheroes abuse their powers instead of using them for good. To combat this, a superpowered CIA squad is tasked with monitoring the community and exposing the truth about The Seven, and Vought – the multi-billion dollar conglomerate that manages these superheroes and covers up all of their dirty secrets.
Season 1 of The Boys premieres on July 26 on Amazon Prime Video.