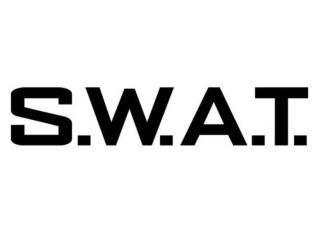 CBS announced today that S.W.A.T. will be returning for a second season. The early pickup comes in the midst of the drama's freshman run, which has eight episodes remaining ahead of its season finale in May.
The series premiered late last fall with an initial 13-episode order that ended up faring well for the network. It was just a few weeks until the show was given an additional seven episodes, followed by two more in December. That brought its total count to 22 episodes - a full season's worth.
S.W.A.T. has actually done a solid job to improve CBS' fortunes on Thursday nights at 10:00pm. The network has had trouble finding a reliable show to put in that time slot for a number of years now, so S.W.A.T.'s consistent performance no doubt ensured its return for a second season.
Shemar Moore stars in the Los Angeles-based series, which follows a former Marine tasked with running a specialized tactical unit that acts as the city's last stop in law enforcement. Raised on the streets, he is torn between his loyalty to his roots and his allegiance to his new brothers in blue as he works to bridge the divide between his two worlds.
Look for Season 2 to premiere as part of CBS' 2018-2019 lineup this fall.
---
Report Article