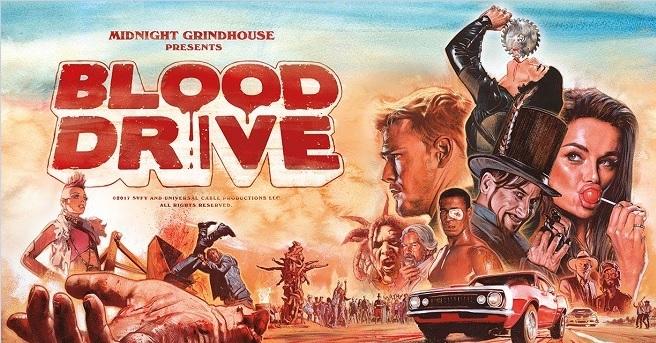 It's one and done for Blood Drive. After tonight's first-season finale, show creator James Roland broke the news that Syfy is cutting the grindhouse-style drama's run short, cancelling the series after its first 13 episodes.
Roland posted a blog entry on midnightgrindhouse.com to let fans know that tonight would be the final episode, expressing sadness that his vision for Season 2 might never be realized. He remained optimistic, though, that NBC Universal might find a new home for the series.
Set in a dystopian future of 1999 Los Angeles where crime is commonplace, Blood Drive follows the city's last good cop who runs afoul of the dirtiest underground car rally in the world. Its a race where the master of ceremonies is a vaudevillian nightmare, the cars run on human blood, and the drivers are homicidal deviants. His only chance to survive is to partner up with a dangerous femme fatale on the twisted cross-country death race.
---
Report Article