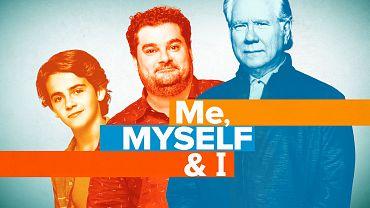 Scheduling changes are afoot at CBS today, and the resulting casualty is Me, Myself & I. Effective immediately, the network is shuffling its low-rated Monday night comedy block after just one week without powerhouse The Big Bang Theory, which is now airing on Thursdays.
While the network's entire Monday lineup drew lackluster ratings this week, Me, Myself & I is the only show being removed from the schedule. The move comes after the freshman comedy's sixth episode, leaving seven of its 13 total episodes left unaired for now, with question marks around when they will see the light of day.
Me, Myself & I premiered in early September to fairly decent reviews but never seemed to generate much buzz among viewers. Starring Saturday Night Live alum Bobby Moynihan, the half-hour series follows a man through three pivotal periods in his life - as a 14-year-old in 1991, as a present-day middle-aged man at 40, and in his elder years in 2042.
---
Report Article