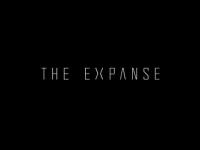 Fans of The Expanse can breathe a sigh of relief tonight, as Amazon has saved the critically-acclaimed space opera from cancellation. While rumored for a few days now, the official announcement came tonight directly from Amazon CEO Jeff Bezos at the National Space Society's International Space Development Conference in Los Angeles.
The outpouring from fans was quite substantial after they got wind that Syfy was passing on a fourth season of their favorite show. A #SaveTheExpanse campaign quickly gained momentum, including an online petition with over 130,000 signatures and a GoFundMe page which paid for an airplane banner that was flown over Amazon Studios in Santa Monica.
While revivals are still not overly common, the list of shows being brought back is growing at a rate never seen before. The speed of the decisions is also faster than ever. The Expansetook only two weeks to be saved, while earlier this month NBC revived comedy Brooklyn Nine-Nine just one day after it was cancelled by Fox.
Season 3 of The Expanse on Syfy is just about half-way through its run, with the finale set for late June.
In case you hadn't heard...@JeffBezos #SavedTheExpanse pic.twitter.com/alW5hSw1my

— Wes Chatham (@weschatham) May 26, 2018