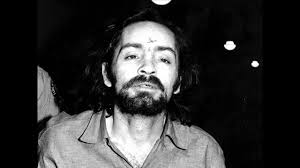 Charles Manson is an American cult leader whose followers carried out several notorious murders in the late 1960s and inspired the book Helter Skelter. Born in Ohio in 1934, Charles Manson is notoriously connected to the brutal slayings of actress Sharon Tate and other Hollywood residents, but he was never actually found guilty of committing the murders himself. However, the famous 'Tate-La Bianca' killings have immortalized him as a living embodiment of evil. Images of his staring 'mad eyes' are still used today to illustrate countless serial-murder news stories. The Manson Family—including Charles Manson and his young, loyal dropout disciples of murder—is thought to have carried out some 35 killings. Most were never tried, either for lack of evidence or because the perpetrators were already sentenced to life for the Tate/La Bianca killings. In 2012, Manson was denied parole for the 12th time.
Charles Manson was born Charles Milles Maddox on November 12, 1934, in Cincinnati, Ohio, to Kathleen Maddox, a 16-year-old girl who was both an alcoholic and prostitute. Kathleen later married William Manson, but the marriage ended quickly and Charles was placed in a boys school. Although the boy ran back to his mother, she didn't want anything to do with him. Charles was soon living on the streets and getting by through petty crime. By 1951, Manson began spending time in prison, and early on, before he discovered the benefits of being a "model prisoner," he was considered dangerous. He would eventually spend half of the first 32 years of his life behind bars.
A new chapter in his life began in 1955 when he married a 17-year-old girl and moved with her to California. She became pregnant, but Manson resumed a life of crime again, once again stealing cars. It wasn't long before he was back behind bars, and by 1956 his estranged wife had left with their child and her new lover. Manson later had another child with a different woman while out on probation.
---
Report Article