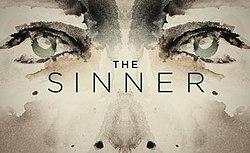 USA Network announced today that The Sinner is being brought back for a second season. Originally billed as a limited series, the Jessica Biel-starring drama turned out to be a big hit for the cable network. And as has happened before with the likes of HBO's Big Little Lies and Fox's Wayward Pines, series planned for a single run that end up being successful are often renewed thanks to their strong performance.
The Sinner premiered last summer and immediately made its mark both critically and in the ratings. When all was said and done, the show ended up ranking as the top new cable series of 2017. There was also recognition by the Golden Globes and Critics' Choice Awards. While not taking home any hardware, the show did receive two nominations from each.
The first season of The Sinner starred Biel as a young mother who, after being overcome by an inexplicable fit of rage, commits a shocking act of violence with apparently no reason behind it. When an investigator, played by Bill Pullman, becomes obsessed with uncovering the woman's buried motive, the two end up on a harrowing journey into the depths of her psyche and the violent secrets hidden in her past.
Season 2 will follow Pullman's character on a new "why-dunnit" murder case. There is no word as to whether Biel's character will be a part of the new season, but if she is it will likely be in a much reduced capacity.
---
Report Article