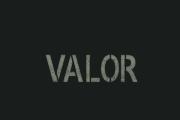 It is being reported that The CW has canceled Valor after its first season. The move was somewhat expected after the network stated late last year that it would not be ordering any additional episodes of the show's first season past its original 13.
The military drama took place on a U.S. Army base home to an elite unit of highly-trained helicopter pilots. After a secret mission in Somalia goes horribly wrong, only two members of the team returned safely. As the two grow closer, they find themselves torn between duty, honor, and desire.
The move to axe Valor comes as the network is making its final decisions on renewals for the 2018-2019 season. Life Sentencewas also officially cancelled earlier today, leaving only iZombiestill waiting on word of its future.
---
Report Article