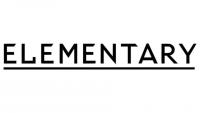 CBS announced today that Elementary will close out its run after its already-ordered seventh season. The news comes just days after the long-running crime procedural filmed the final scene of its now-series finale.
Many saw the move coming, as the drama - at over 140 episodes - has recently felt like it was nearing the end of the road creatively. Its sixth season was also the first not to air in-season, instead being moved to the network's mid-season schedule where it aired from April through September.
Elementary stars Jonny Lee Miller as famed British detective Sherlock Holmes, who takes residence in New York in order to deal with his addiction issues. While there, he teams with Dr. Joan Watson and the two work as police consultants solving crimes around the city.
There is no time frame on when the show will return for its seventh and final 13-episode season, though some time in 2019 appears likely.