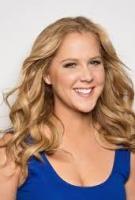 Amy Beth Schumer is an American stand-up comedian, writer, and actress. She is revising her reaction to accusations that she has a "blind spot" when it comes to race.
Last week, an editorial criticized her work as racially insensitive. "For such a keen observer of social norms and an effective satirist of the ways gender is complicated by them, Schumer has a shockingly large blind spot around race," the piece read. This week, she responded to a question on Twitter about one of the jokes from an old stand-up routine where she had said, "I used to date Hispanic guys, but now I prefer consensual."
It's a much more thoughtful and sensitive response than the original one she made on Twitter shortly after the Guardian piece published. At the time, she argued that she "will joke about things you like, and I will joke about things you aren't comfortable with. And that's OK. Stick with me and trust I am joking. I go in and out of playing an irreverent idiot. That includes making dumb jokes about race." She went on to insist that such jokes can be funny and she has a right to make them, though making them doesn't mean she's racist. "I am a devout feminist and lover of all people," she said. "My fight is for all people to be treated equally. So move on to the next person who is more deserving of your scrutiny and not the girl in your corner."
Give Someone The 'Anything Gift', Amazon Gift Card: just click here