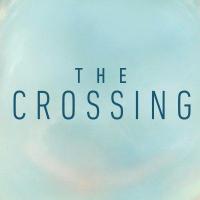 It is being reported that ABC has cancelled The Crossing after just one season. The mid-season entry premiered early last month, drawing decent ratings for the network in its Monday night time slot.
Set in the small fishing town of Port Canaan, Oregon, The Crossing follows what happens when 47 refugees from a war-torn country wash up on the beach seeking asylum. In a sci-fi twist, it turns out they are actually from America and the war they're running from is 180 years in the future.
New episodes of the show will continue to air as-planned, though a series finale date has yet to be announced.