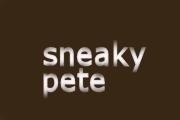 It is being reported that Amazon has cancelled Sneaky Peteafter three seasons. The news comes less than a month following the release of the drama's now-final run, which once again drew high critical praise.
The decision to ax the series is curious, given its strong reviews and purported popularity - Amazon has previously claimed it to be one of its top-streamed originals - but does not come as a complete surprise. The list of original series on the service to make it past the three-season mark is rather small. Only Bosch, The Man in the High Castle, Transparent, and Mozart in the Jungle have lasted for four or more seasons.
Co-created by Bryan Cranston, Sneaky Pete stars Giovanni Ribisi as a con man who is on the run from a dangerous gangster. Recently released from jail, he assumes the identity of his prison cellmate and reunites with the man's family in order to stay hidden from his past.