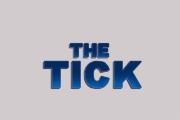 It is being reported that Amazon has cancelled The Tick after two seasons. Series creator Ben Edlund confirmed the news on Twitter, expressing his sadness and his appreciation to those involved with the show.
The cancellation comes the month following the action comedy's sophomore release, which dropped in its entirety on April 5 on the Prime Video platform. Viewership data is not made public by Amazon, but the series was well-regarded by both fans and critics alike.
Based on the comic book character of the same name, The Ticktakes place in a world where superheroes are nothing new. When an accountant with mental health issues begins to suspect his city is owned by a seemingly-dead global super villain, he attempts to uncover the conspiracy. Teaming up with a nearly-invulnerable superhero in a blue costume named The Tick, they work together to combat crime and uncover the mysterious figure behind the city's underworld.