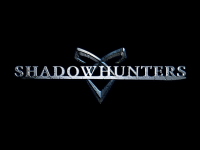 Freeform announced this evening that Shadowhunters will conclude after its current third season. The sad news comes midway through Season 3, which is slated to return with its remaining episodes next spring.
Part of the announcement also included a small silver lining in the form of a confirmed two-episode finale special. It is not clear if this will be part of the 12 episodes still left in the show's existing 22-episode order, or if it will air in addition to that. Either way, this gives the show's writers an opportunity to craft a proper ending to the series.
Based on Cassandra Clare's best-selling The Mortal Instrumentsbooks, the series follows a young girl who learns that she comes from a long line of human-angel hybrids known as Shadowhunters. After her mother is kidnapped, she becomes immersed in the world of demon hunting as she begins a journey of self-discovery in a new world filled with faeries, warlocks, vampires, and werewolves.
Look for the final episodes of Shadowhunters to begin airing in the spring of 2019.