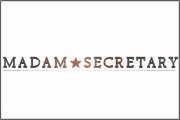 CBS announced today that Madam Secretary will be coming to an end after its upcoming sixth season. The news comes a week after the veteran political drama was picked up for the 2019-2020 season.
The network has ordered 10 episodes for the show's final run, which is by far its shortest to-date. The advanced notice beats an abrupt cancellation, and gives showrunners the chance to prepare a suitable end to the story.
The political drama, which stars Téa Leoni as the Secretary of State, has seen its ratings decline considerably the past few years but has remained a Sunday night staple nevertheless. The series surpassed the 100-episode milestone earlier this season.
Look for the sixth and final season of Madam Secretary to premiere this fall as part of the 2019-2020 television season.