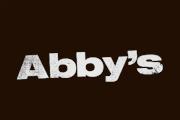 It is being reported that NBC has cancelled Abby's after just one season. The sad news comes with three episodes remaining in its run - tonight's back-to-back airings and the now-series finale on June 13.
The comedy premiered in March as a mid-season entry, promoted as the first sitcom to ever be filmed live in front of an outdoor audience. While its critical reception leaned positive, the show failed to garner a healthy number of viewers on Thursday nights.
Abby's followed the staff and guests of an unlicensed, makeshift establishment that locals in a San Diego neighborhood frequent. The ex-military owner, Abby, gets pushback from her new landlord over her business, but he warms to the idea as long as some changes are made.