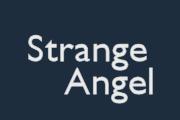 It is being reported that CBS All Access has cancelled Strange Angel after two seasons. The move comes four months after the historical period drama aired its sophomore finale, which now acts as its series-ender.
The show was the third original scripted drama on the streaming service, but was actually the first without any roots in a previous series; preceding dramas The Good Fight and Star Trek: Discovery are both spinoffs. While viewership data is not released, Strange Angel seemed to fly under the radar a bit in terms of popularity, though it did receive a generally-positive critical reception.
Based on George Pendle's book of the same name, Strange Angel follows the real-life story of Jack Parsons, a brilliant blue-collar worker in 1930s Los Angeles who began as a janitor at a chemical factory but had fantastical dreams that led him to birth the unknown discipline of American rocketry. Along the way, he fell into a mysterious world where he become a disciple of occultist Aleister Crowley, whose teachings of self-actualization supported Parsons' unprecedented endeavor to the stars.