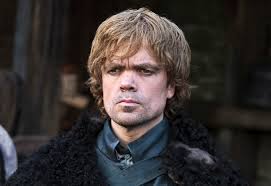 Ever wondered what dining like the Lannisters would be like? Well, if you're in London, then wonder no more, as a Game of Thrones-inspired pop-up restaurant (or pop-up banquet, more accurately) premiered Feb. 13 to 15.
The lavish All Men Must Dine experience was created by HBO to celebrate the release of the fourth season on DVD and Blu-ray in the U.K. Working in conjunction with pop-up food specialists The Wandering Chef, the feast took place at the Andaz Liverpool Street Hotel and the dinner was themed around a "private, clandestine meeting of the Small Council in King's Landing."
The lucky few competition winners got to attend a sample of "the finest delicacies Westeros had to offer. One item on the menu was "The Lies of Tyrion Lannister and his Proclaimed Innocence," or poached veal tongue with beetroot, horseradish and "Oldtown Mustard."
Get Your Very Own Self Defense Keychain: just click here
---
Report Article