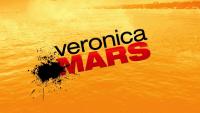 It's official: Veronica Mars is returning to television. Hulu has ordered eight new episodes of the detective series with star Kristen Bell on-board to reprise her role as the titular character. A premiere is expected sometime in 2019.
The noir mystery drama first premiered 14 years ago, airing three seasons on UPN and The CW before being cancelled in 2007. While never a ratings standout, the series did amass a loyal fan base who, in 2013, helped fund a feature film via a Kickstarter campaign that accumulated over $5 million.
Created by Rob Thomas, Veronica Mars follows a young private investigator in the seaside town of Neptune, California. In the revival, Veronica is hired to investigate the recent murders of spring breakers in the community. The case will play out over the course of the season, with Neptune's wealthy elite butting heads with the working class folk, who feel the financial impact the murders are having on tourism.
BREAKING NEWS out of Mars Investigations! A new #VeronicaMars series is comin atcha via @hulu. Thank you to all the marshmallows for staying excited and to @Hulu for giving Veronica a chance to wear her big girl pants. I hope we're still friends after I taser you. pic.twitter.com/z2EufrjMpX

— Kristen Bell (@IMKristenBell) September 20, 2018