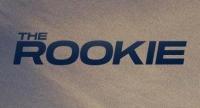 ABC has topped up The Rookie's second season, adding an additional seven episodes to its original order of 13. That gives the cop drama a total of 20 episodes for the 2019-2020 season, matching the length of its freshman run.
The series was a high profile entry when it premiered in 2018, garnering consistent ratings while establishing a loyal fan base. Its numbers have been steady once again through its first five weeks back in its new Sunday night time slot.
In The Rookie, Nathan Fillion plays John Nolan, a middle aged man who experiences a life-changing incident that inspires him to pursue his dream of being an officer for the Los Angeles Police Department. But as the force's oldest rookie, he must deal with skepticism from senior officers and the demands of keeping up with not only the criminals, but the younger cops in the precinct.
Edited by Midnight