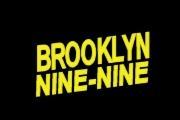 NBC announced today that Brooklyn Nine-Nine has been picked up for an eighth season. The good news comes three months ahead of the cop comedy's Season 7 premiere, which is slated for February 6.
The half-hour series returned to the air earlier this year for its sixth season after being cancelled by Fox in 2018. Now a midseason player, the show is performing well for its new network, with solid linear ratings and a strong presence online. Critical reception continues to be positive as well.
Led by Saturday Night Live alum Andy Samberg, Brooklyn Nine-Nine follows an offbeat group of detectives and staff at the 99th precinct of the New York Police Department. Samberg plays the eclectic Jake Peralta, a talented but immature detective whose carefree style clashes with his stern, by-the-books captain, played by Andre Braugher.
Look for Season 8 of Brooklyn Nine-Nine during the 2020-2021 season.
Good things come to those who w8. The #Brooklyn99 squad will be coming back for Season 8 on NBC! pic.twitter.com/bQsGYA4oG9

— Brooklyn Nine-Nine (@nbcbrooklyn99) November 14, 2019