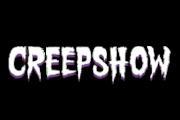 Shudder announced today that Creepshow has been picked up for a second season. The good news arrives on the eve of the show's Halloween freshman finale, which will conclude a successful debut run.
The comedic horror anthology series premiered in September as the first hour-long original on the AMC-owned streaming service. On top of drawing critical acclaim, the show is pulling in record audiences according to the outlet.
Executive produced by Greg Nicotero, best known for his work on The Walking Dead, Creepshow is based on the 1982 classic film where a comic book comes to life in a series of vignettes that explore horror stories about topics like murder, the supernatural, and the unexplainable.
October 30, 2019
Edited by Midnight