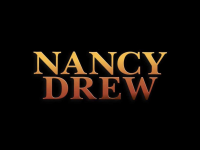 The CW has topped up the rookie run of Nancy Drew, adding an additional nine episodes to its original order of 13. That gives the mystery drama a total of 22 episodes for a full first season.
The series premiered earlier this month and has been garnering so-so ratings and reviews in the early goings. It is the latest iteration of a televised version of the mystery book series that originated in the 1930s.
Nancy Drew is led by newcomer Kennedy McMann, who plays the 18-year-old titular detective. In the series, the recent high school grad is looking forward to heading off to college, but her plans are put on hold when she is one of the witnesses - and prime suspects - of a murder in her town. As Nancy investigates the case herself, the truth about what happened begins to unravel.
to the #drewcrew on our set, and the ones who graciously spend their time watching our lil show, you make every bit of work so worth it. NINE MORE!!!

— Kennedy McMann (@kennedymcmann) October 25, 2019