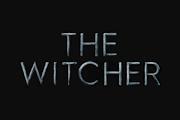 Netflix has given The Witcher an early vote of confidence, picking up a second season of the fantasy drama over a month before its debut. The streaming service has ordered eight episodes for the sophomore run of the show, matching the length of its first season.
Perhaps best known for the popular series of video games, The Witcher originated as a series of novels by Andrzej Sapkowski. The TV series follows a monster hunter by the name of Geralt of Rivia, who is struggling to find his place in a world where people are often more wicked than beasts. When destiny unites him with a powerful sorceress and a young princess, the three must work to navigate the volatile Continent together.
The Witcher premieres on Netflix on December 20. Season 2 is slated for a 2021 release.