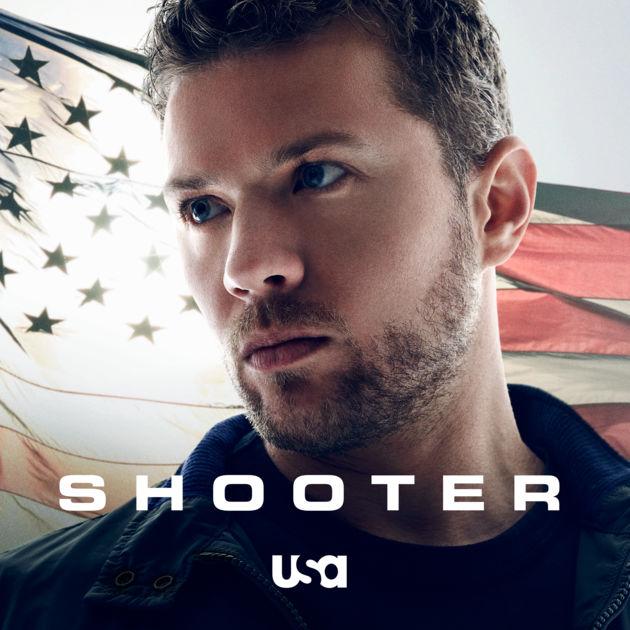 USA Network announced today that Shooter has been renewed for a third season. The good news comes just days following star Ryan Phillippe's own announcement that he has now fully recovered from an injury this past summer that ended up shortening the sniper drama's sophomore run.
It was back in July that fans learned of Phillippe breaking a leg in an off-set mishap while the show was in the midst of production. It was during shooting of the ninth episode that the accident occurred, resulting in the season being capped at eight episodes rather than its original order of 10.
That incident was just the latest obstacle that Shooter has overcome. Before the series even premiered last November it was met with multiple delays. Orginally slated as a summer entry, its debut was initially pushed back twice due to tragic real-life shootings, resulting in the cable network scrapping its summer release plans altogether, opting to focus instead on a fall premiere.
The show proved that it can weather adversity, though, as it went on to become USA Network's #1 new series in 2016. That was backed up with another solid run in Season 2. And despite Phillippe's season-shortening injury, Season 3 is now a go with a reported 13-episode order, which would make it its longest season yet.
Based on novels by Stephen Hunter and the 2007 film of the same name, Shooter follows the life of Bob Lee Swagger, an expert marksman trained in counter intelligence who is now living in exile. After learning of a plot to kill the president, the highly-decorated sniper re-emerges for duty, only to learn he has been double-crossed in an operation that has ties to his past.
---
Report Article