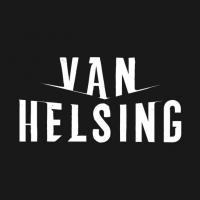 Syfy announced today that Van Helsing has been picked up for a fifth and final season. The news, which comes three days ahead of its fourth-season finale, ensures that showrunners will have plenty of time to craft a fitting end to the saga on their own terms.
Van Helsing is a re-imagining of the perennial Dracula brand that follows the resurrection of Vanessa Helsing, a descendent of the legendary Van Helsing lineage of warriors, and her quest to lead mankind against a world controlled by vampires in the post-Rising landscape.
The cable network has ordered another 13 episodes for the show's final run, matching the length of each of its other seasons. Look for a premiere in the fall of 2020.
December 17, 2019