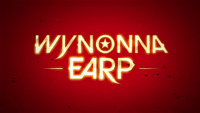 At San Diego Comic-Con today, the creators and cast of Wynonna Earp announced that the supernatural western has been renewed for a fourth season. The good news, which was delivered at its convention panel for the third year in a row, comes the day following the premiere of Season 3.
The Canadian-American production, which was adapted from Beau Smith's comic book series, follows the great granddaughter of Wyatt Earp fighting to bring demons and other paranormal beings to justice.
The show's first two seasons have garnered high critical praise while amassing a steadily-growing loyal fan base. And judging from early feedback, Season 3 is set to deliver more of the thrills and laughs fans have come to expect from the series.
Look for Season 4 of Wynonna Earp in 2019.