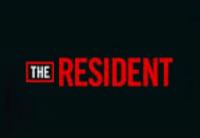 Fox today topped up the sophomore season of The Resident, ordering an additional nine episodes to bring its total to 22 - a full season's worth. The good news comes three episodes into the current season, which is so far off to a solid start.
The medical drama premiered early this year as a mid-season entry with a 14-episode run. After a strong showing, the network opted to move it into its regular fall lineup for the 2018-2019 season. The move appears to be paying off thus far, as the show has been garnering consistent viewership in its Monday night time slot with ratings on-par with what it brought in during Season 1.
The Resident stars Matt Czuchry as a senior resident and Emily VanCamp as a nurse practitioner at Chastain Park Memorial Hospital. The series brings to light the hard truths about modern-day medicine - both good and bad. Some lives are saved while others are lost, but expectations will always be shattered.