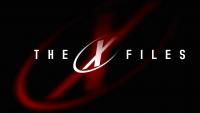 Fox announced today that another limited run of The X-Files has been ordered to continue the event series revival from 2016. David Duchovny and Gillian Anderson will be back as agents Mulder and Scully, with creator and executive producer Chris Carter returning as well.
The cult favorite sci-fi series was revived early last year after a 13-year absence. After a short, but successful run, fans were left unsure of its future after there was no mention of the show when the network announced its schedule for 2016-2017. At the time though, Fox executives stated that the door was being left open for an eventual return.
Now after a one-year break, Fox has ordered 10 new episodes of The X-Files for the 2017-2018 broadcast season. Production is slated to begin this summer, with a possible premiere early next year.