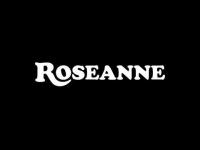 Less than a month after cancelling the Roseanne revival, ABC has confirmed that a spin-off featuring the rest of the cast will take its place this fall in the 8:00pm Tuesday time slot. The move had been expected for some time, as the network was looking for a way to continue the success of the Roseannecomeback, which impressively became the top comedy on television.
Expected to be called The Conners, the new series will take place following "a sudden turn of events" that will explain the removal of Roseanne from the show. The rest of the family will continue to tackle daily working-class life in Lanford - only in a completely new way.
Expect the feel of the new show to remain mostly the same, as the existing writing and producing team will also transition over to The Conners. ABC has ordered 10 episodes of the show, which is down from the 13 episodes ordered for Season 2 of Roseanne. Look for the premiere later this year.