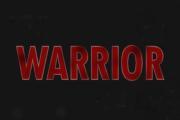 Cinemax announced today that Warrior has been renewed for a second season. The good news comes just three episodes into the action drama's run, which has so far been garnering a generally positive reception from both viewers and critics.
Based on an original concept by martial arts legend Bruce Lee, Warrior follows Ah Sahm, a young martial arts prodigy in the 1870s who immigrates to San Francisco from China under mysterious circumstances after the Civil War. Once there, he becomes a hatchet man for one of Chinatown's most powerful and feared organized crime families.
Look for Season 2 of Warrior in 2020.

---